2009-08-21(Fri)
Did Kishimoto make Killer Bee as a black? Possibly.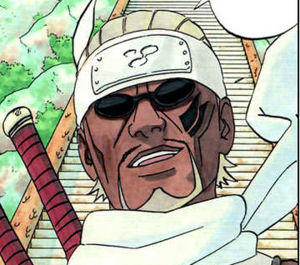 I saw some people discussing about this character's race.
Of course, there strictly is no race in Naruto world
but I guess the author made him as a black-LIKE character.
Many Japanese have the stereotypes that black(male) is muscle and
loves rap and basketball. (Sorry if it bothers you !)
But dark skinned characters are not so rare that people consider.
Manga creaters use it as one of the character design sometimes.
Especially it's needed when they have to make many characters.
I think the author just did it to make thunder country exotic.
Oh, there is another possibility.
The author knows there are many fans in the world.
He might have cared about black fans and cosplayers.
Political correctness? No. Let's call it a care or a favor.
There is no reason he must think about race problems.
Retreat of Reason: Political Correctness & the Corruption of Public Debate in Modern Britain