2009-06-15(Mon)
Origin of Hokage sculptures is Mount Rushmore? 99.9% Yes.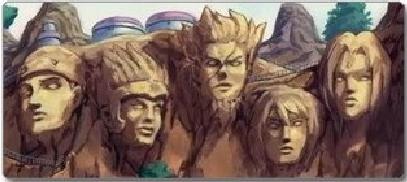 I found this question.
As a Japanese, I can tell you that Kishimoto must had gotten inspiration from Mount Rushmore because most Japanese know that sculpture. In Japan, it's known as well as Statue of Liberty. But many people just know there are huge faces sculpture at the top of a mountain in US. I guess many people can't answer where it is nor who the faces are nor what the name of the mountain is. I confess I haven't known the name of the mountain till today.