2009-04-03(Fri)
Star Ocean 2. A difference between JPN version and US version.
I know the name of antagonists in Star Ocean 2(PS version) was changed to other names but US remake (PSP) version returned them. I noticed that Gabriel's technique "divine comedy" was changed in both version.
JPN version.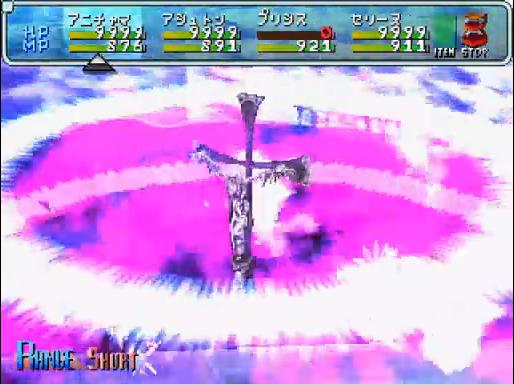 US PS version.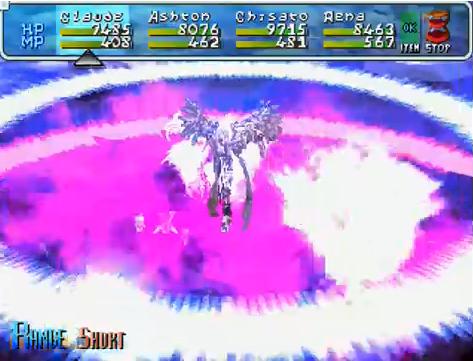 US version of remake(PSP version)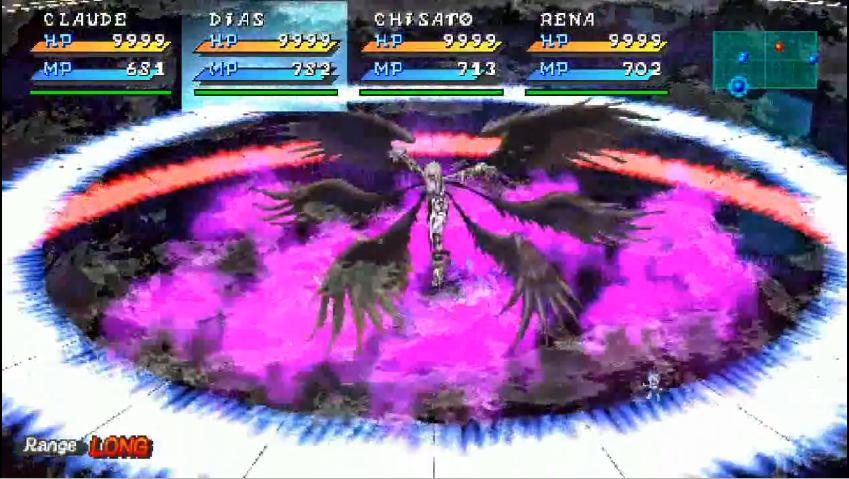 They gave it many wings.
And I noticed that Rena's "cureall" was changed too.
JPN version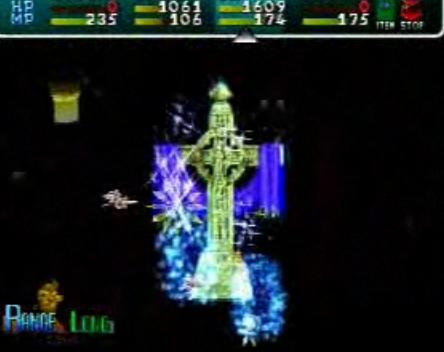 US version of PS version
It's completely the same. But let's look at PSP version.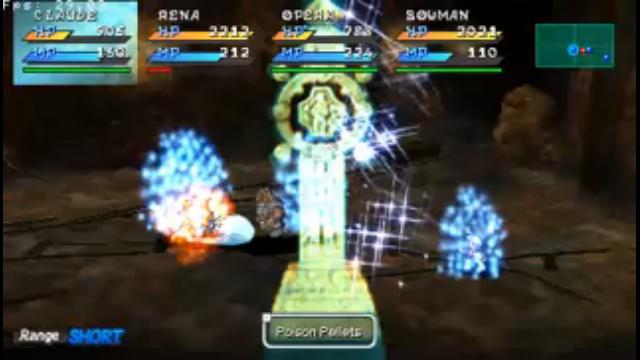 Why didn't they change PS one? It's mysterious.
And a scene that US PSP version removed.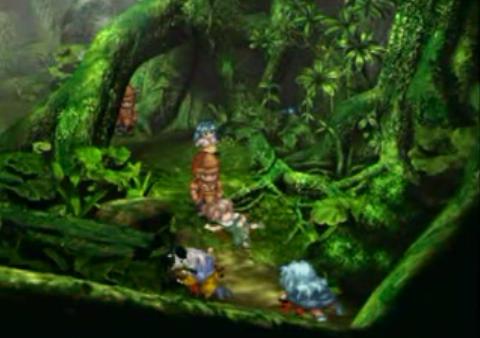 As for ESRB, creators changed Everyone to Teen from PS version to PSP version. Why did they tighten their edit???? Generally it should be opposite, right?