2009-04-28(Tue)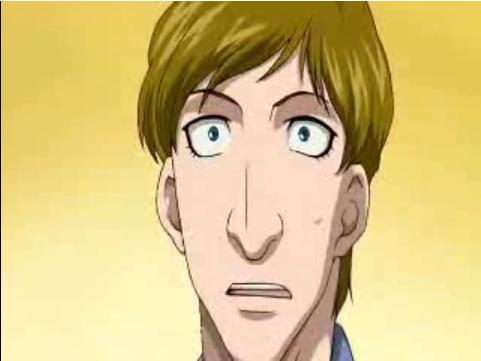 I don't expect many people know this anime.
It's a mystery anime but it's no like Case Closed. This is a story about A demon who solves crimes by his supernatural abilities with a high school girl to eat riddles. Did it confuse you? Probably Wikipedia will help you!
Anyway, he is David Rice. An exchange student in this anime.
His home country was not cleared in the anime(manga either), but some scenes are suggesting that he is an american.
1. We sleep with jeans!
2. We can't sleep well without this!
3. We love steaks and hotdogs!
OK! OK! Let's calm down.
They are just jokes (or sarcasms) as american say "Japanese love sushi and hate american". All Japanese readers know this is not true. And it never mean the author has a stereotype. What he used for his work is not only American but also some Japanese celebs and scandals and even the prime minister.
By the way, this anime has some edits. Original version of above picture is this.
The Statue of Liberty and Rushmore! LOL
Ummm...Don't American enjoy this joke?
It's no odd because this is "a joke of Japanese by Japanese for Japanese".
But anime version censored David's two lines too.
1. Everybody eat only hamburgers and BBQ in my country!
2. Coexist with nature? No shit! In my country, we use drugs and cork if we want to hit a home run!
I guess it was done for American viewers who live here because there are about 50000 Americans in Japan.
Japan from A to Z: Mysteries of Everyday Life Explained